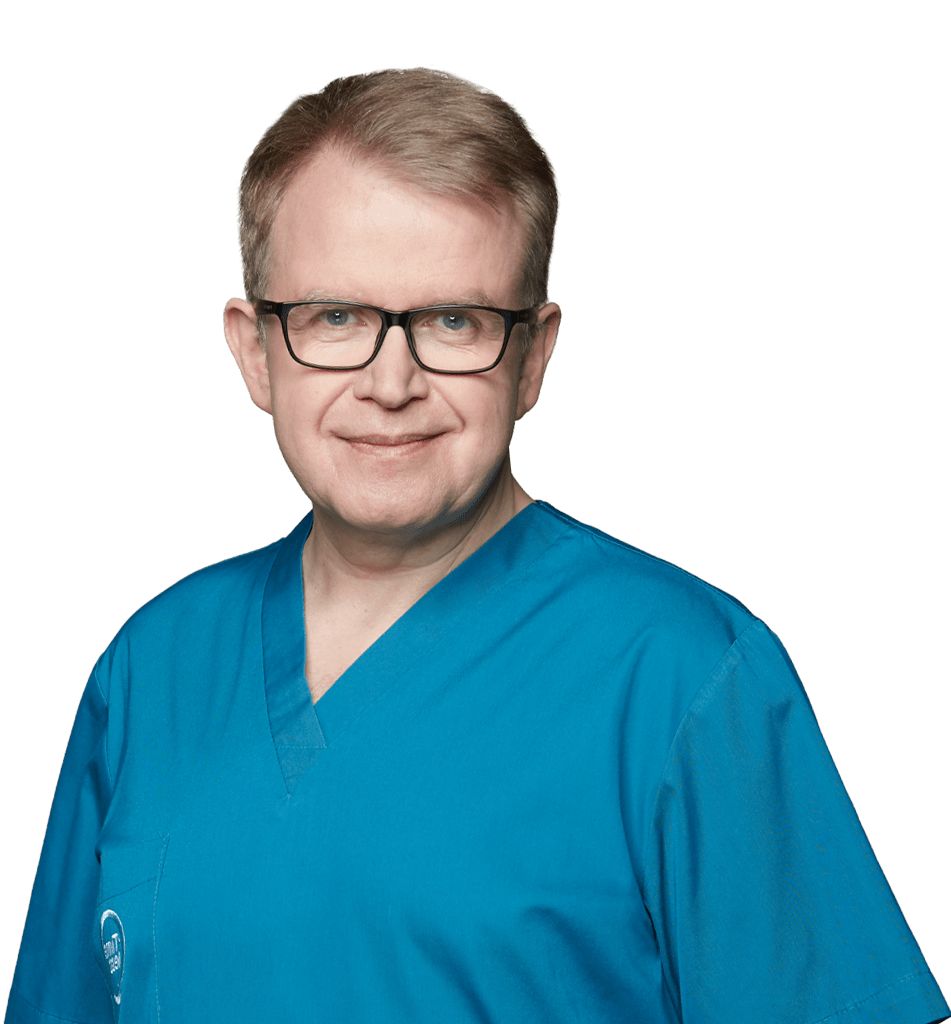 Apart from being an eminent specialist in plastic, reconstructive and aesthetic surgery, doctor Janusz Jaworowski is one of the most renowned Polish and international specialists in reconstructive microsurgery used in post-oncological surgeries.
In the field of oncological surgery doctor Jaworowski has developed several innovative surgery techniques that have both significant research and practical value. Doctor Jaworowski is particularly interested in breast reconstruction as well as head and neck area microsurgery and reconstruction.
Innovative surgery techniques developed by dr Jaworowski involve the authorial computer-planned and computer–assisted reconstructive surgeries of mandible, jaw, face, throat and breasts.
Apart from standard approach to breast reconstruction, dr Jaworowski is currently working on developing new reconstructive techniques in post-radiation therapy patients, patients who underwent implant breast reconstruction and will require radiation therapy as well as breast reconstruction after prophylactic mastectomy in women who carry a BRCA1 or BRCA2 gene mutation.
Doctor Jaworowski's vast experience in post-oncological reconstructive surgeries has also let dr Jaworowski develop new applications for free tissue transfer flaps that provide most innovative solutions for his patients' most challenging reconstructive problems.
Doctor Jaworowski shares his knowledge with other specialists giving lectures both in Poland and abroad. He is also the author of over 60 articles on reconstructive surgery, stem cells and computer-assisted plastic surgeries published in international scientific journals.